Restaurant Expert
Grease traps are a great way to protect your restaurant from being fined by the environmental authorities for improperly disposing of grease and food solids.
Grease traps are installed in the kitchen wastewater line, near where grease is generated. It catches the fats, oils, and food solids before they get into the sanitation line and can enter a city's sewer system.
In order to provide maximum protection from fines, it's important to make sure that you have your grease trap serviced by a professional contractor in time.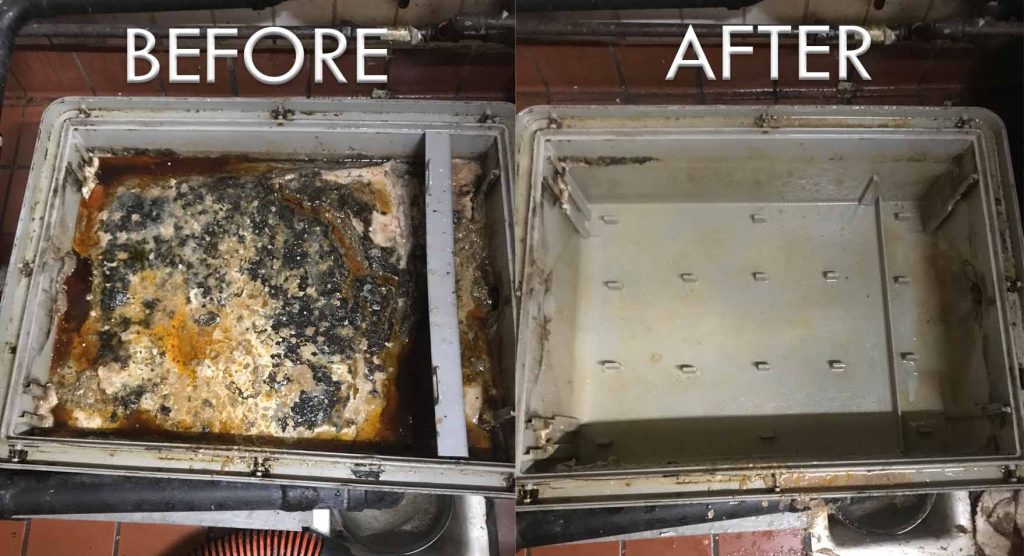 High-quality and regular maintenance of a grease trap helps to avoid any potential malfunctions and helps the system to function optimally.
The frequency of maintenance should also depend on the location of your restaurant as well as how much food is prepared. For example, restaurants that serve heavier food such as fried chicken or ribs should have their traps cleaned more often because those types of foods produce more grease which can lead to clogs in the system.
Grease Trap Plumbing Issues
If the grease trap is not cleaned correctly, the grease will start to harden and will eventually clog your pipes.
One of the most common plumbing problems in the kitchen is clogs in sinks or drains. A clog in these pipes can happen when you have a grease trap overflow or when there are slow drains. The reason for this is improper cleaning of a grease trap.
How To Clean A Commercial Restaurant Grease Trap
The grease trap is a vital component in any commercial kitchen. It is important to know how to clean it.
As food solid waste enters the grease trap, it mixes with the grease and is eventually strained out by the grease trap's filter. The process of cleaning a grease trap depends on what stage the grease trap is in.
There are three stages of a cleanup:
Stage 1: Cleaning and removing loose debris from the top of the grate and around the outside edges of the tank, then removing any obstructions in or around the tank that may be causing problems.
Stage 2: With a specialized tool, scrape off build up of grease waste on the walls of the device.
Stage 3: Hauling and disposal of all waste removed from the device ensuring that it's disposed of in accordance to all regulations set by the local municipalities and state.
Confirmed that there was no obstruction in or around tank and removed all loose debris from grate top surface and farther away from sides of tank; disposed of debris in an appropriate manner (in accordance with city and state mandates).
Choosing A Grease Trap Cleaning Company
You've got grease and it needs to be taken care of. So, when your kitchen is looking a little greasy or when you have just suffered from a commercial cooking disaster, call the experts – The Grease Company.
Here's how it works: call 811 to get in touch with The Grease Company. We will dispatch one of our experts who will arrive at your location with the specialized equipment necessary to clean your grease trap such as commercial vacuum truck, specialized scraping tool, and other necessary equipments.
How do we work? We have experts in all major areas around you so we can usually be there in an a timely manner. Once we arrive, our experts will inspect the site for any other potential damage before starting their work. At this point, they may offer you some advice on preventing future disasters or give you some tips