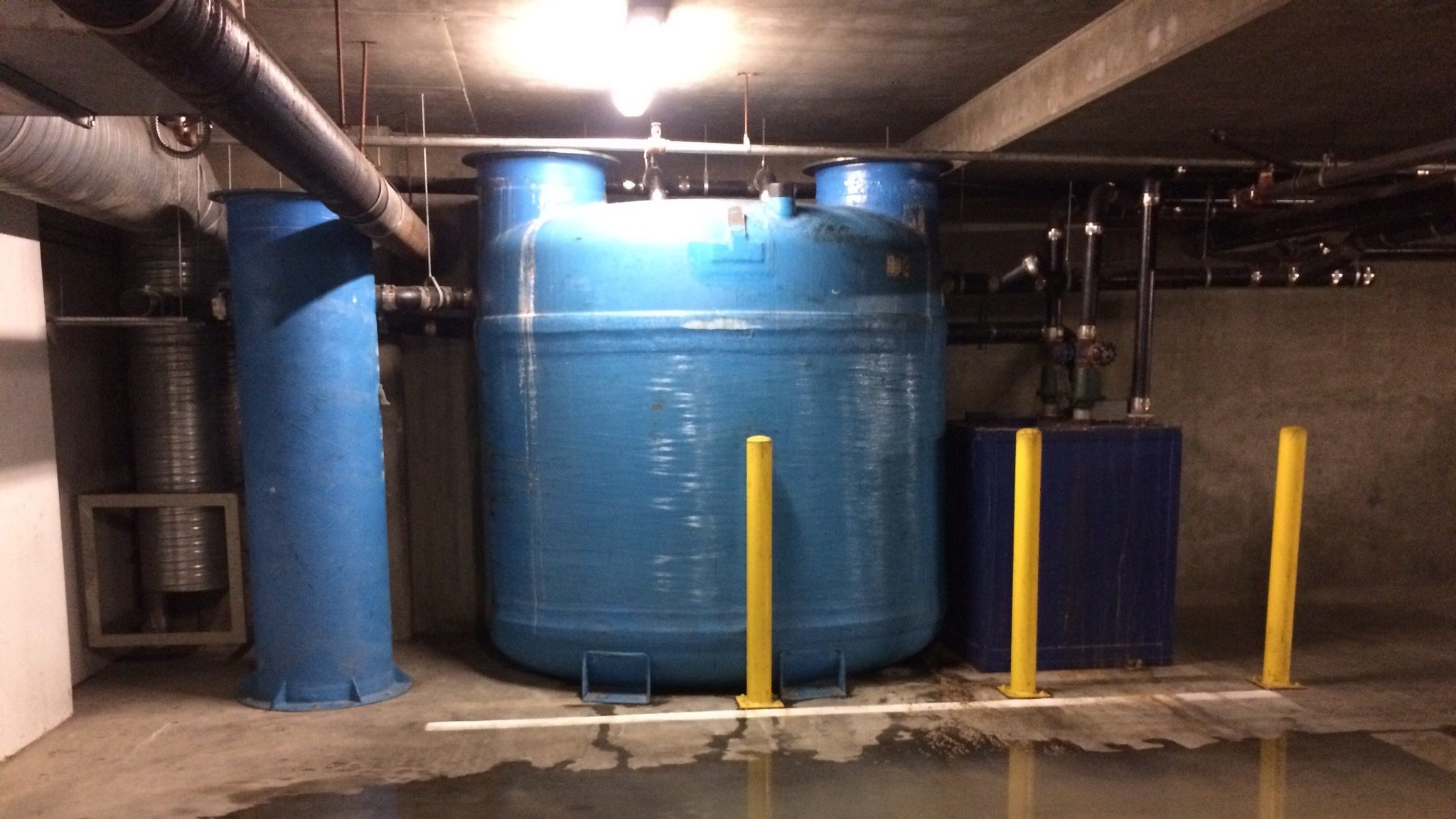 Lack or improper cleaning of the FOGS control device, also known as grease trap or grease interceptor, can cause the plumbing lines to clog or drain slowly, causing the overflow. Grease traps and grease interceptors are mandatory for all food servicing establishments to do business in Los Angeles, California. Its purpose is to decrease the percentage of Fats, Oils, Grease, and Solid waste entering the city sewer sanitation line.
There are two types of FOGS control device that a commercial kitchen, food servicing establishment, or restaurant may have: grease trap or grease interceptor.
Both unit's duties are similar, and what separates them apart is their size. Grease traps are smaller ranging from 100 gallons or below, while grease interceptors are larger and can reach up to 5,000 gallons for a medium size kitchen.
How often should a grease trap be cleaned?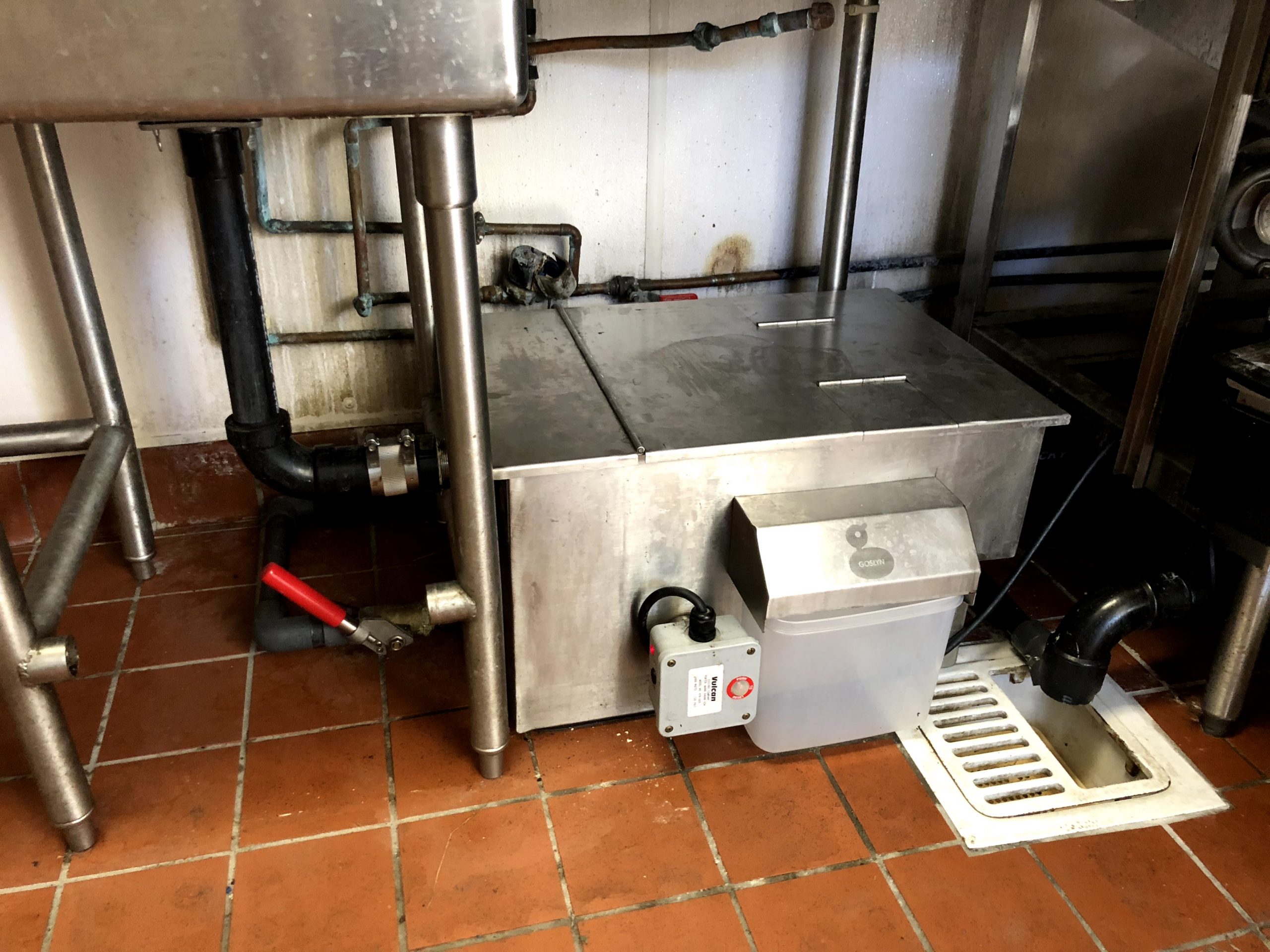 Small indoor grease traps are regularly pumped and cleaned monthly or when its contents reach 25% F.O.G.S. vs. wastewater ratio. Establishments that have grease traps may not generate too much grease or food solids. Unfortunately, the ability to get to the maximum allowable F.O.G.S. content of 25% is faster than the grease interceptor.
How often should a grease interceptor be cleaned?
Outdoor grease interceptors are generally cleaned every three months on average or when its FOGS content reaches 25%. Grease interceptors can hold FOGS and waste liquid content from 500 gallons or more, which is why establishments that have them can go longer intervals versus grease small indoor grease trap.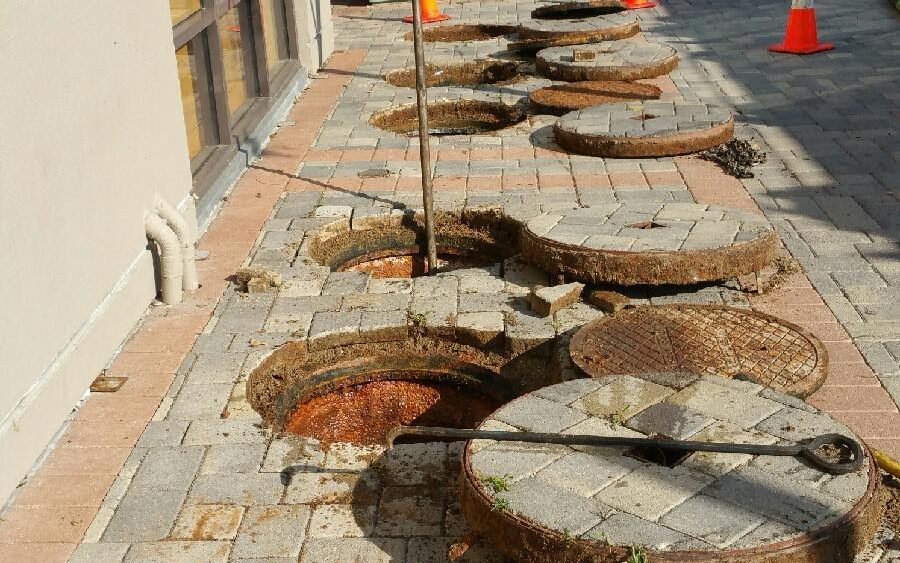 What will happen if a grease trap or grease interceptor is not cleaned regularly?
FOGS control devices that is poorly maintained does not necessarily mean that it will not work. It's the after effect of improper or lack of cleaning that will eventually haunt the business once something goes wrong. Excessive grease and settle food solids content in both devices are more expensive to clean up because of disposal and labor cost.
Though, F.O.G.S. control devices that are not maintained will fail to do their job, releasing grease and food solid waste into the plumbing lines causing it to back up.
In an event that a grease trap or grease interceptor spills, the establishment is liable for the cleanup cost and is issued fines from the city. It's also possible that the city inspectors will order the establishment to stop operation until the clarifier is emptied, the lines are hydro jetted, and the spill is cleaned up.
Why is grease coming out of the manhole lids and cover of the grease trap?
When a grease trap or grease interceptor is overflow, it does not always indicate that it is full of FOGS nor it needs pumping. Depending on the device's condition or its last service date, this will determine the root of the problem. Grease oozing out of the covers can be due to excessive FOGS content, line blockage, or both. Given the proper information, a grease management company will provide you with the most suitable solution to solve the issue.
Who Cleans Grease Traps and Grease Interceptors In Los Angeles County?
Grease trap and grease interceptor cleaning companies in Los Angeles County are now becoming limited. Companies that collect and remove FOGS waste from grease traps and grease interceptors must have a current inedible kitchen grease (I.K.G.) license from the state of California and are capable of providing a manifest report. All cities throughout Los Angeles County will require a manifest notice received from the grease management company.
What the cost to clean a grease trap?
Grease trap and grease interceptor cleaning costs can vary based on the unit's condition, size, and accessibility of the unit. The price to pump and clean a small grease trap will start at $175, while larger outdoor grease interceptors begin at $450 for regular preventative maintenance service.
Higher restrictions on FOGS and wastewater processing has caused a massive spike in the cost of disposal.
With the increasing number of sanitary sewer overflows (SSO's), city officials throughout Los Angeles County keep a close eye on food servicing establishments regarding the 25% FOGS rule. Food servicing establishments that fail to follow city rules can be fined or even shut down by the inspector.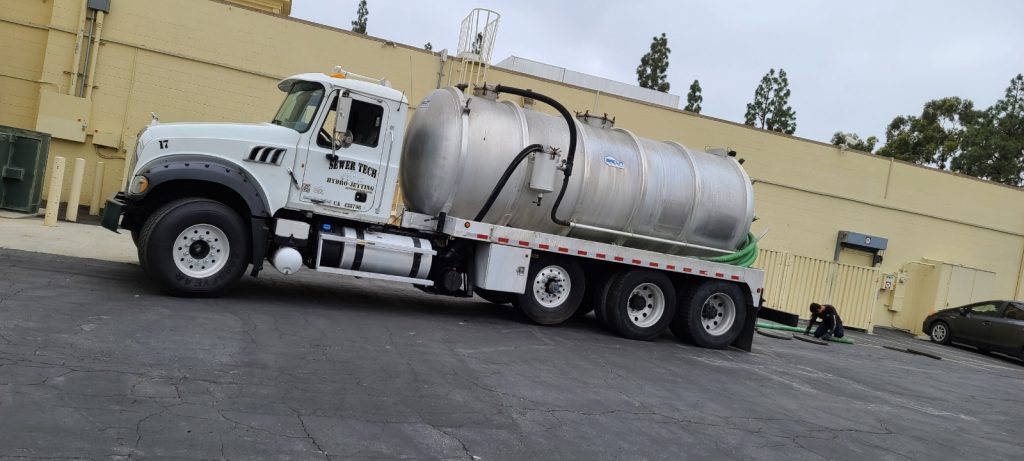 It is important that when getting the grease trap or grease interceptor refreshed, all content is taken out where you can see the bottom of the device. As part of BMP set by Los Angeles County Sanitation food servicing establishments must actively monitor FOGS control devices to prevent grease and food waste from contaminating the sanitary sewer system. After completing the service, attaining a proper manifest report can help determine the condition of the device as well as any findings and recommendations, if any. Choosing the right grease trap cleaning can help keep you in compliance and save you money in the long run.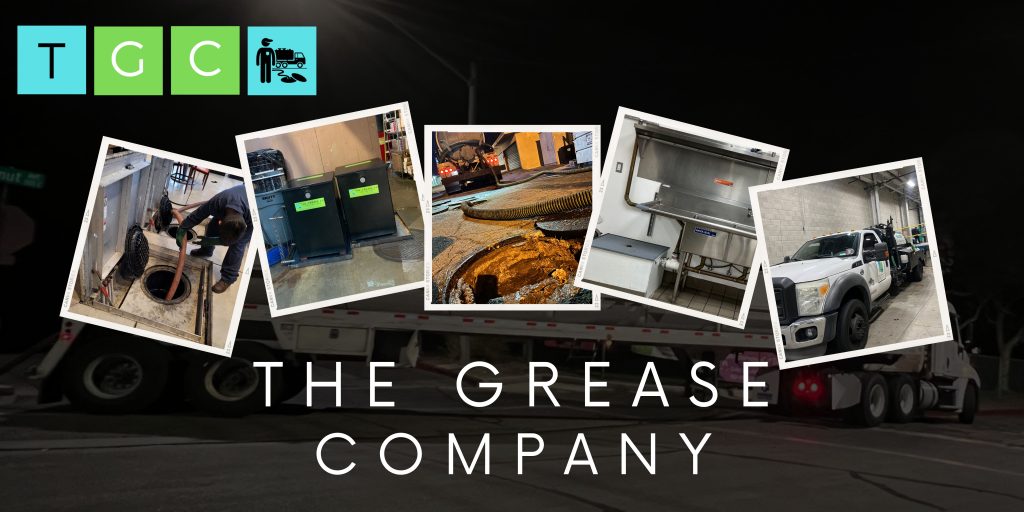 The Best Grease Trap Cleaning Service In 2023
The Grease Company provides the most reliable, cost-effective, and efficient grease trap cleaning services throughout California.
Our highly trained technicians use state-of-the-art equipment and the most advanced methods of cleaning and maintenance to ensure that your grease traps are kept up to highest standards and running smoothly. Have a large fleet of specialty vacuum trucks from large tanker trailers to low profile specialty trucks that can cater to your specific needs.
Our team is highly knowledgeable and experienced in all aspects of grease traps up keeping, preventative maintenance and can help you find the best solutions for your specific needs.
The Grease Company is committed to providing the highest quality of service to their customers and will always go the extra mile to ensure satisfaction. We provide 24/7 emergency assistance at times when you least expect of needing service.
If you are looking for a reliable and trustworthy grease trap cleaning service in Los Angeles, Orange, Riverside, San Bernardino, and San Diego County, The Grease Company is the perfect choice for you. We will provide you with the highest quality services for your food servicing establishment.