We Provide Amazing Information About Grease Traps And Grease Interceptors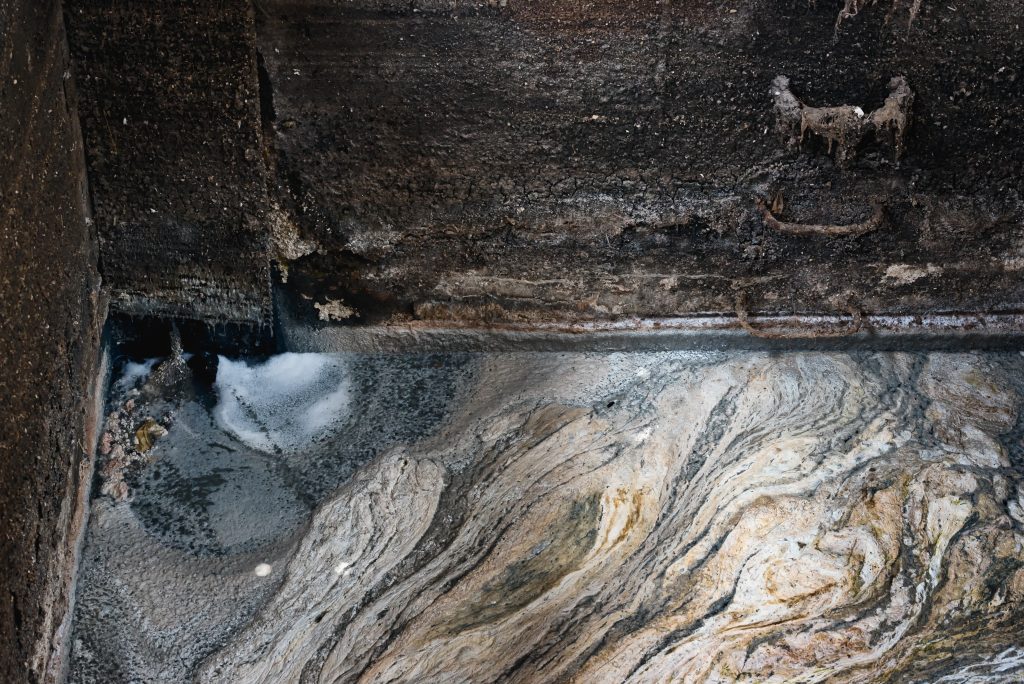 Do you own a restaurant in Los Angeles, County? Call The Grease Company today for any grease trap cleaning or any other plumbing services in your commercial kitchen. We are fast to respond, and available 24/7 for the convenience of our customers.
Grease Trap is a very essential component of a commercial kitchen. According to the regulations set by the Los Angeles County Public Works, it is obligatory for restaurants or all other food servicing establishments to install a grease trap or a grease interceptor suited for their commercial kitchen. It is mandated that grease traps and grease interceptors are to be cleaned regularly keeping its fats, oils, grease, and settled solids below 25%.
Cleaning a grease trap may seem like a messy and unpleasant task, but it must be done regularly, at least when once every month to make sure the device works effectively. Grease trap cleaning may not be a difficult task but still should be done by an expert that has the proper license to haul and dispose of the FOGS and wastewater extracted.
  But if you've already decided that you'll clean your grease trap all by yourself, here's the list of the gears that you will require to complete the operation –
Liquid Core Sampler: A liquid core sampler, also known as sludge judge, is the first tool needed before starting the main part of a grease trap cleaning operation.  It is used to test fats, oils, grease, food solids, and water contents within the device which is very important to learn before jumping into the cleaning procedure to understand what type of content you may have to deal with.
Vacuum Pump: A Vacuum pump is another most important tool that you should use while cleaning your grease trap. The function of this equipment is to pump and remove the FOGs and water content within the grease trap. Vacuum pump comes in different sizes, and has a large vacuum tank attached with it. However, this tool can be rather expensive and obviously can be a bit complicated to use. Consulting a professional company for grease trap cleaning is always the best idea for commercial kitchens to avoid this type of expenses and to get the best and long-term result regarding your grease trap.
Scraper: A proper grease trap cleaning requires a good scrapper tool. It is used to scrape the grease and FOG build-up off the inside walls of a unit at the time of service. FOGs are sticky elements, and can often stay stuck on the walls even after a thorough clean up.
Durable Water Hose: After getting all the FOG content and other waste out of the trap, and after scrapping, the grease trap cleaning operation requires a thorough wash down to ensure there's nothing else left inside the sludge tank.
Rubber Gloves: You should always use a good pair of rubber gloves to protect your hands from grease and other toxic waste that may be inside the sludge tank.
Nose Plug or Gas Mask: A grease trap filters FOG and solid food particles from the waste water and stores them inside a sludge tank. Those food waste remains there until a proper grease trap cleaning, and gets rotten over the time. As a result, there's usually a really noxious odor around a grease trap, and you should always use a nose plug or a gas mask to defend yourself from this nasty smells.
Source of Disposal: The fats, oils, grease, and food solid waste extracted from the device must be hauled off by a licensed IKG hauler as well as all waste must be disposed of in accordance to all local and state regulations.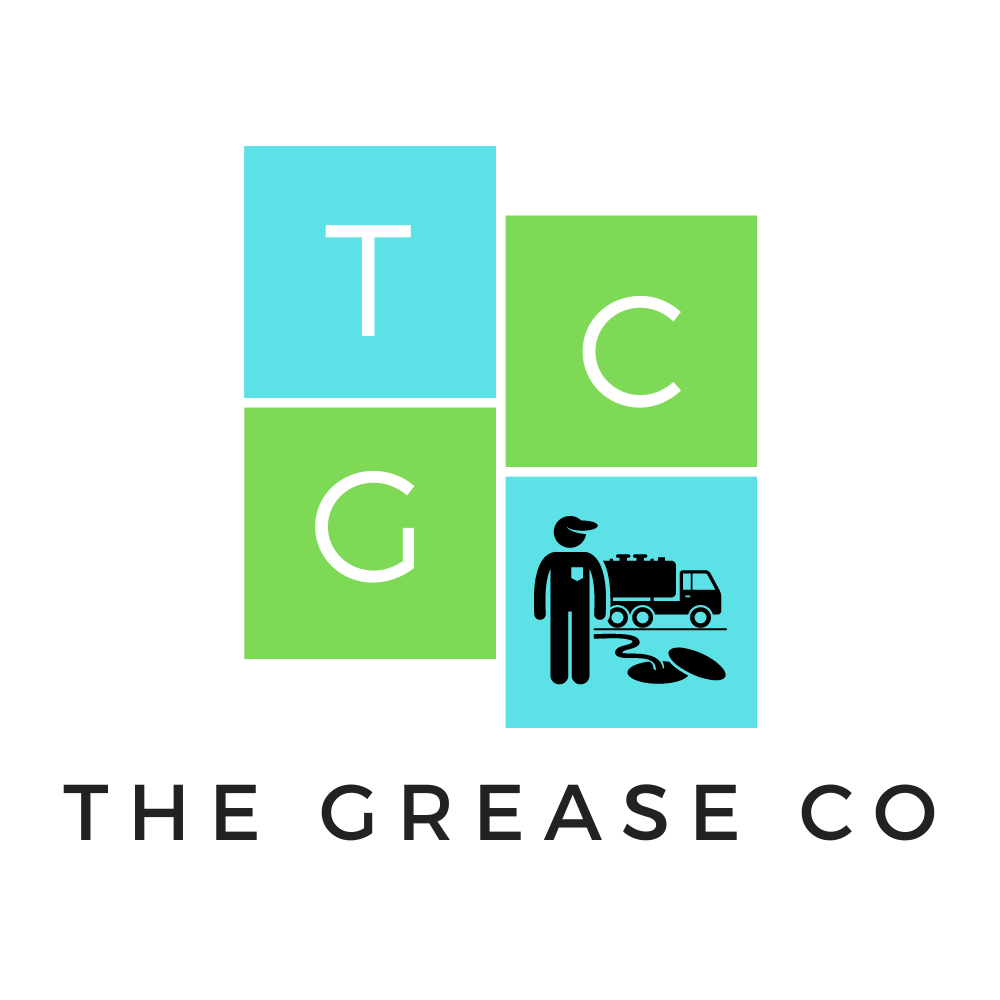 The Leading Choice For Grease Management Services.
1-888-697-8910
The Grease Company Is The Leader When It Comes To Commercial Kitchen Grease Management and Plumbing Services.  We Offer and Work With Experienced Experts Dedicated To Deliver Superior and Top Service Quality.  
Why you should HIRE a Professional for Grease Trap Cleaning
If you're a restaurant owner or run any type of commercial kitchen whether in a food court, hotel, shopping mall, or large supermarket, there is surely a grease trap in place to catch grease and food waste from the commercial kitchen, and grease trap cleaning for small devices is a common service that you will likely require monthly. It is true that you can clean your grease trap all by yourself, but it is always best to hire a professional commercial kitchen grease trap/grease interceptor cleaning company to perform this operation for the most effective result.
Grease Trap Cleaning is a Messy Task, Time Consuming and requires Special Equipment's
Grease traps filter FOG, solid food waste from the wastewater and store them inside its facility, in a sludge tank. Those collected food waste gets rotten over time and creates a really messy and smelly environment inside the device. If you have no experience in doing plumbing chores, you'll find it quite unpleasant and of course somewhat difficult to get the work done without getting frustrated. Plus, cleaning a grease trap properly sometimes can take hours or even more. There will be FOGs and rotten food waste which are stored for at least a month. You'll need special equipment to get the job done, which tools can be quite expensive or you might not have access to such equipment. Hiring a professional grease trap cleaning company will not only save you money and time but also an experienced commercial kitchen plumbing company such as the Grease Company will promise to provide the best long term solution for your establishment.
Contact a professional grease trap cleaning company in California today to learn more about grease trap cleaning, and other plumbing services for your commercial kitchen
Know The Industry
DECADES OF COMBINED EXPERIENCE
Call Now 1-888-697-8910
How Often Are Grease Trap Cleaned?
On average small indoor grease trap are cleaned monthly while larger grease interceptors over 500 gallons can go up to three months?
Is My Grease Trap Full?
A Grease Trap or A Grease Interceptor Is Full When Your Fats, Oils, Grease and Food Solid Content Reaches 25%.  
Why Is My Grease Trap Leaking?
If A Grease Trap Is Leaking From The Lids, Your Grease Trap or Grease Interceptor Could Have Excessive FOGS Content or Your Plumbing Line May Be Clogged.  
What Size of Grease Trap or Grease Interceptor Will I Need?
To Determine The Sizing That Is Required For Your Commercial Kitchen, You Can Go To The City To Find Out What Is Suited For Your Business.
How Do We Clean Our Grease Trap?
If You Own a Small Grease Trap, You Can Perform The Service Yourself as Long as You Dispose of All FOGS Waste Properly.
What Areas Do You Service For Grease Trap and Grease Interceptor Cleaning?
We Offer and Work With Companies Throughout California.
Los Angeles
Orange
Riverside
San Bernardino
San Diego
Santa Barbara
San Francisco
Do You Provide Cooking Oil Collection Service?
We Offer Free Used Cooking Oil Collection Service and If Your Location Produce A Large Amount, You Can Even Get Paid For The Cooking Oil That You Have.
Disposal of Expired or Out of Code Oil (FOOD GRADE)
If You Are Looking For A Company To Dispose of Used Cooking Oil, Expired Cooking Grease, or Out of Code Food Grade Oil, We Can Help You.  Call Us Today To Learn More at 888-897-8910.